The Swingle Singers: Around The World – A Folk Song Collection. Virgin Classics VC 7 91207-2 (1991) barcode 075679120724
(also on cassette VC 7 91207-4 see details on Discogs.com)
Reissued Virgin Classics VC 4 71935 2 (1998?) barcode 0724347193521:
Reissued Virgin Classics collection "The Classics" 5 61997 2 (2002) barcode 724356199729 :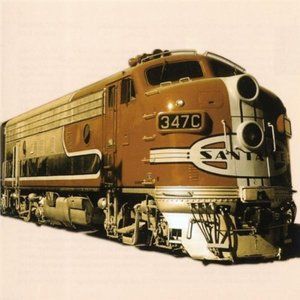 Collected in Virgin Classics 9 66956 2 (2009) barcode 5099996695623 (4 CDs) with the three other Virgin Albums ("Bach Hits Back", "A Cappella Amadeus – A Mozart Celebration", "1812")
Enjoyable, but lightweight
Originally posted on Amazon.com, 1 June 2011
The original, Paris-based Swingle Singers (1962-1972) had established their reputation by scatting and jazzyfying the classical music of Bach, Vivaldi, Handel, Mozart, the Romantics and the early 20th-century Spanish composers (see my Swingle Singers Discography Part I for quick comments and links to their albums and reviews), and had rarely strayed away from that field: there had been the jazzy compositions of founder Ward Swingle on the occasion of a collaboration writing the soundtrack of some obscure Italian film in 1968 ("Going Baroque Operazione San Pietro"), a Christmas album the same year ("Christmastime"), an album of American vernacular music in 1969 ("American Look"), and the Paris Swingles' last album, a jazz composition by French jazzman and critic André Hodeir, ironically titled "Bitter Ending" (not reissued on CD).
It is when when Ward Swingle moved to London after disbanding the original group, and reformed a new vocal octet now called Swingle II, that he started tackling more systematically the jazz and ragtime standards, the popular pop and rock standards of the day, film music. That "middle" period of the Swingle Singers (1973-late 1980s) has not been well documented on CD; a small sample can be found on the compilation "Swing Sing". See my Swingle Singers Discography Part II for a more thorough presentation of that period.
So it is logical that they should have tackled a collection of folk songs – in fact, it is surprising that (other than the 1969 American album) it took them so long – this Virgin CD was published in 1991, and as far as I could establish, only one track is a reprise from an earlier album, Cachapaya of Peru from the rare Polydor album "Instrumentals" from 1986 (not reissued to CD). The Swingles did sing a medley of US Country Dances in their American album, but it was purely scatted; this one (track 10) is a new or substantially modified arrangement, with words – and it's much funnier, too.
The collection is entertaining – but, let's face it, lightweight, fluffy rather than nourishing. There is nothing here that sends me to heaven as surely and immediately as the Swingles' Bach, Mozart and Vivaldi. The collection alternates between the lively and the sentimental – I found the former more enjoyable than the latter: the ringing Cachapaya from Peru (track 1), El Paisanito of Argentina (track 3), De Punta y Taco of Chile (track 4), The Drunken Sailor (track 7), Ciao Bella Ciao (track 8), Country Dances (10), Sakkijarven Polka of Finland (19). The vocal hurdy gurdy in Danny Boy of Ireland (track 11) is fun – but it doesn't last very long.
TT is 61:45, so there's no complaint here (other Swingle discs have been more stingy). For entertainment, you can stop here. For heaven, go to the Bach to Vivaldi CDs referenced above.