To follow-up on my post from June 2020, "George Friedrich Commerce and Till Owl-Mirror, really???? eBay and their asinine translation dildo":  A beautiful offer came up on eBay a couple of days ago – if you are a Stockhausen fan, that is, and have some hundreds of dollars to spare: a book, "Conversations with Stockhausen", by Jonathan Cott, published in 1974 by Picador.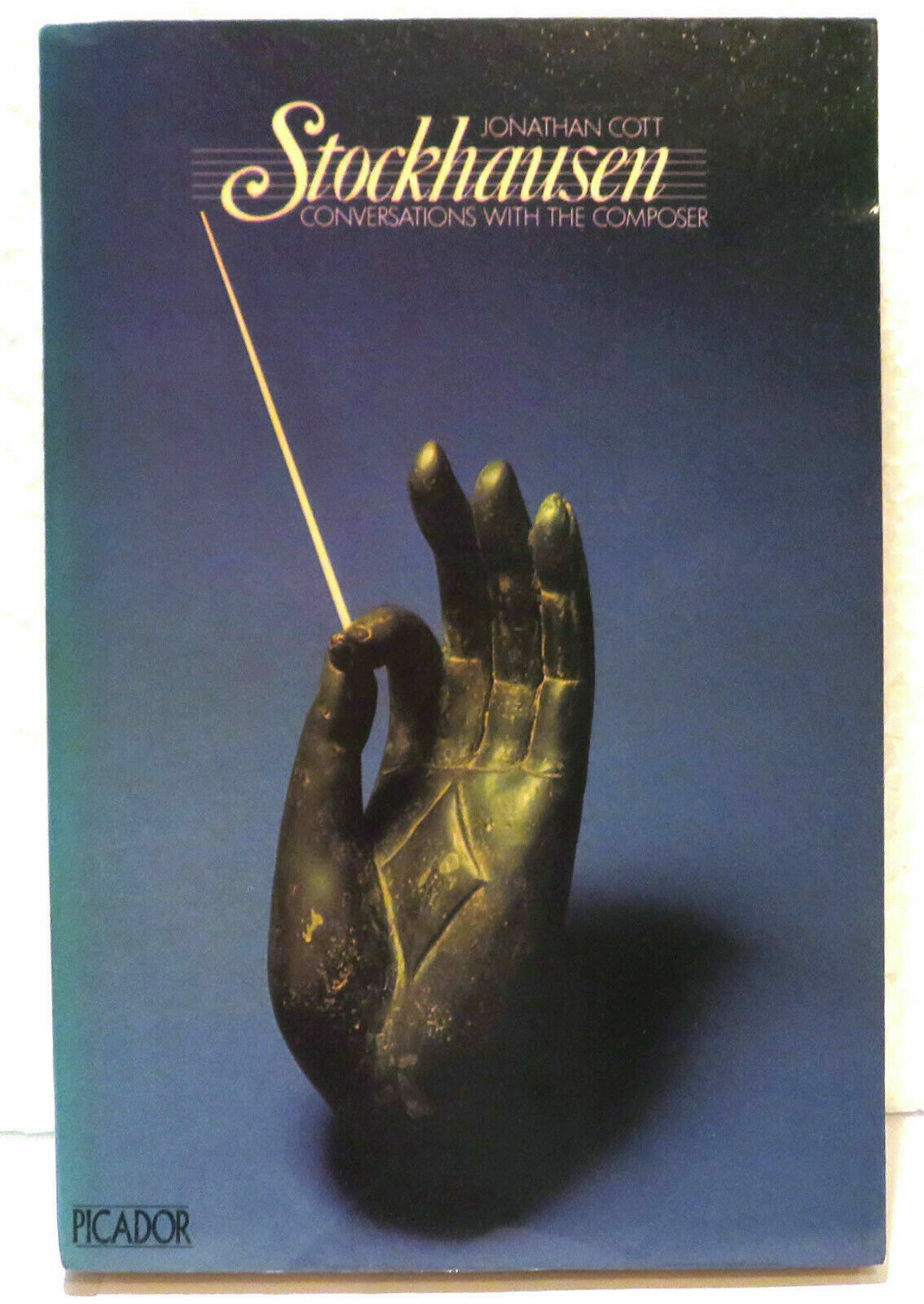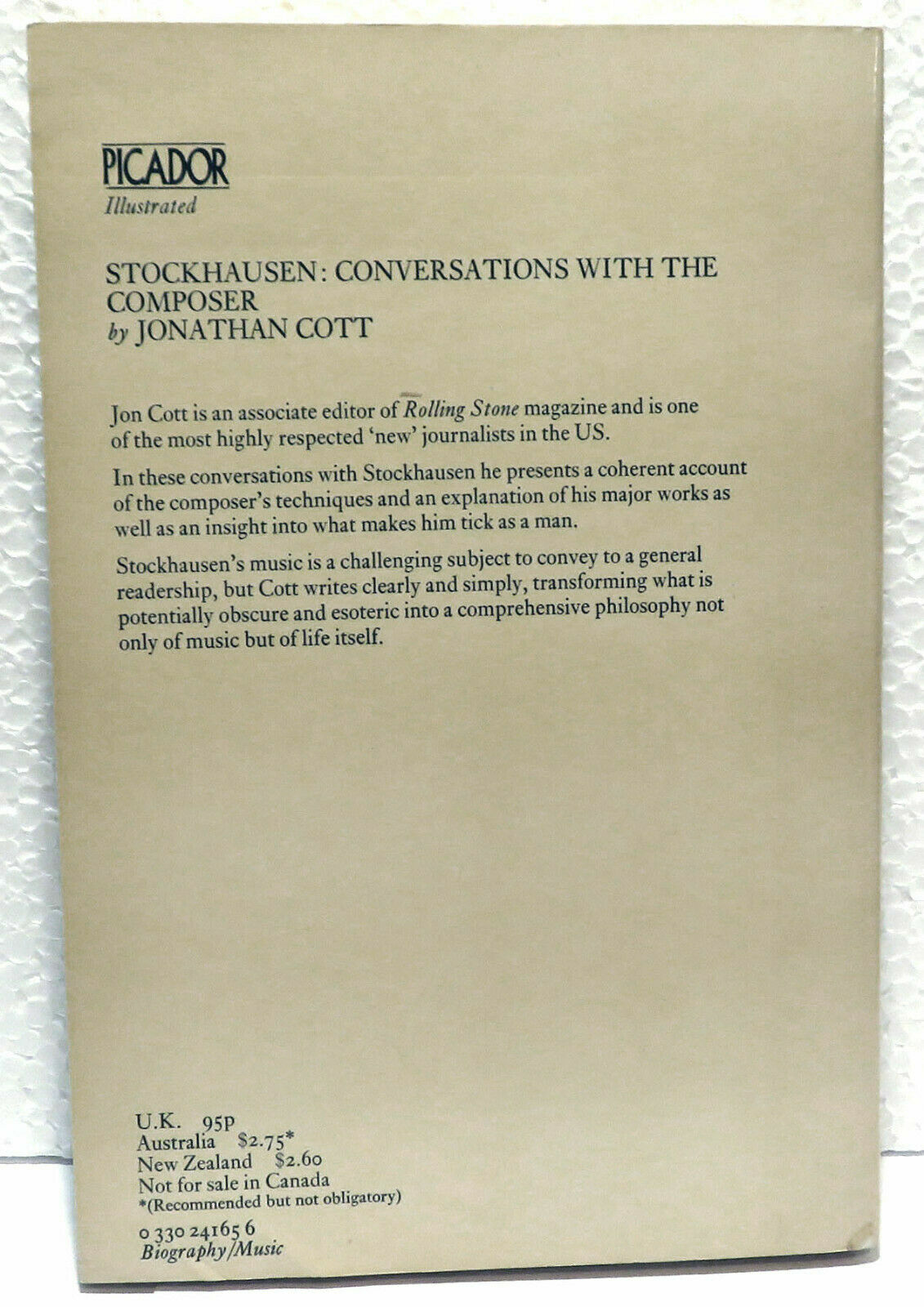 What "justifies" the 300$ price-tag (well… not in my eyes) is that the copy boasts a manuscript inscription by the composer, and the offer's title says it all: "KARLHEINZ STOCKHAUSEN EXPERIMENTAL COMPOSER SIGNED BOOK WITH HEART SKETCH". And the photo says it even better: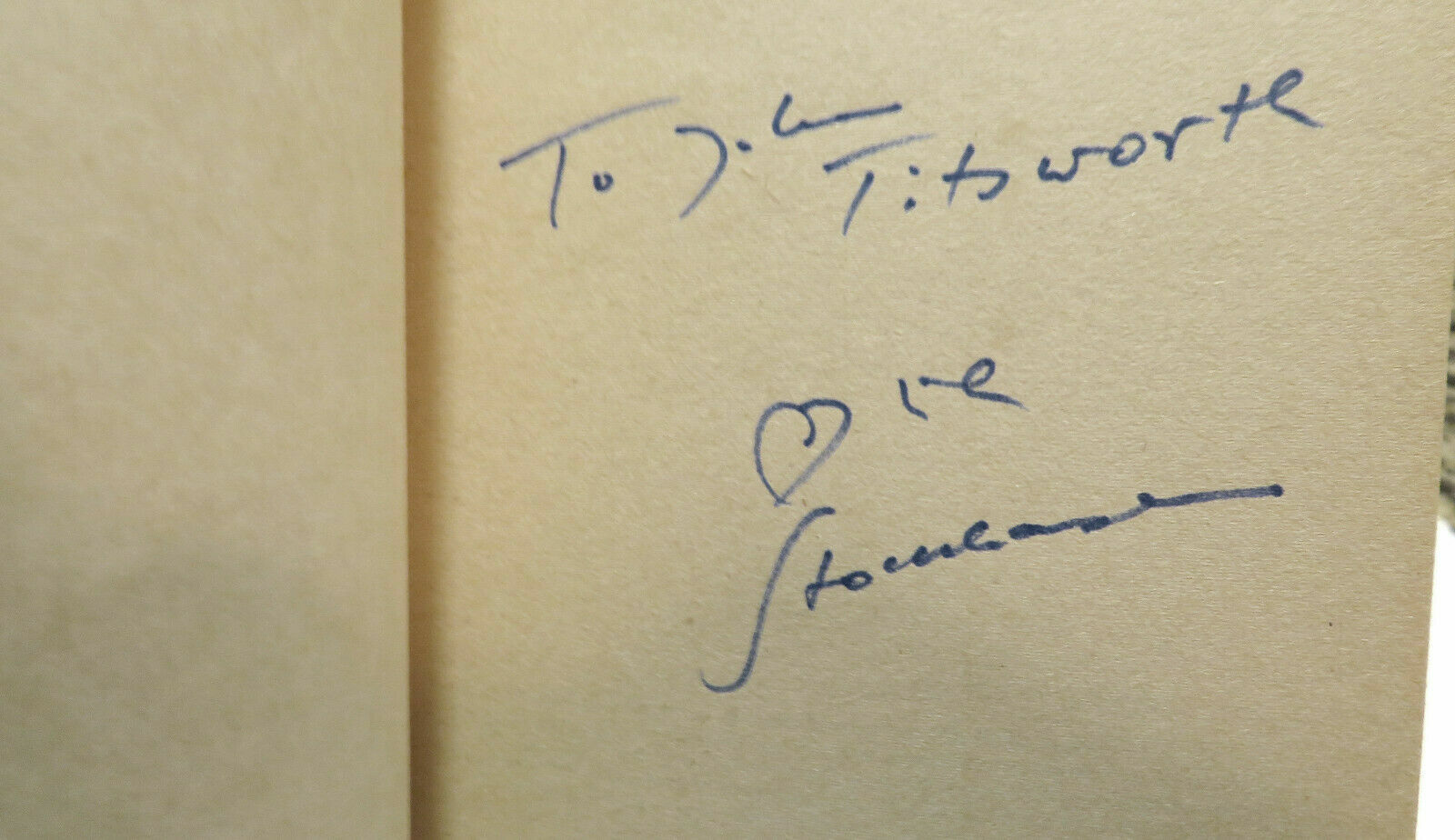 Well, okay, fine, if you are in that kind of worshiping and collecting, if you think that owning a scribbled scrap from your idol puts you in contact with the breath of genius, you may go for it. I would probably if it were Bach or Beethoven or Mahler and at that price (wisfhful thinking of course, and it says a lot about the hierarchies in recognition). That's not my issue (or rather, target of irony) here.
My target is again the translation device that eBay has thought appropriate to impose on its users. I thought it applied only to offers from Germany/in German, but apparently not (this one is from the US and in English). So, in French, the offer's title gives "Karlheinz Stockhausen Experimental compositeur signé livre avec cœur Sketch". You need to know French to realize that it so doesn't make sense that it's laughable – I had to go to the original English to get what it meant.
Oh well it's a small thing and I shouldn't even be wasting my time ridiculing it. If you have a passion for Stockhausen, buy it!
And I shouldn't be making fun of Stockhausen anyway (I wasn't) or Stockhausen worshipers, since some years ago, I couldn't resist buying, from the Stockhausen Foundation, a beautifully wrought music box, part of a limited edition of 12 series, each with (they said) only 40 copies, and each with a different tune composed by Stockhausen, "12 melodies of the star sign" or Zodiac. Of course I bought the box playing my own astrological sign tune. More about those Zodiac Music Boxes on the Stockhausen website.
Can't remember how much I paid, but I remember they were pricey. But, hey, look, it was worth it, wasn't it?
My house was burglarized a few weeks ago as I was away from home. Well, they didn't take any CDs (what would they do with tons of classical music CDs and scores – only a fellow collector might want to do that), and I don't keep jewels at home, but I was afraid they'd have stolen the music box. No, sigh of relief, they really weren't connoisseurs, or perhaps they rewinded, played the tune and were chased away by sheer disgust (I've read that classical music played in department stores has the same effect).
Checking on the Stockhausen website, I see that most are now sold-out (I was going to buy one or two more to gift to family, but alas!…). Only Taurus and Capricorn are left.